The talented Adelynrood staff supports the work of the Companions and operations at Adelynrood. Learn more about their roles, what they love about their jobs and how to contact them below.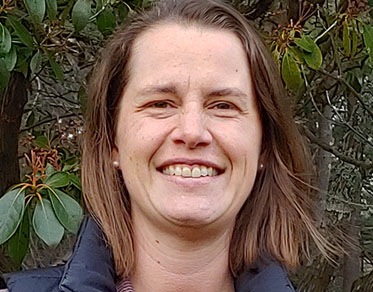 Sarah van Gulden
General Manager
978-462-1589 ext. 11
Sarah leads the day-to-day operations and hospitality of Adelynrood, ensuring the successful accomplishment of duties and obligations directly associated with the Companions. This includes managing a six-member year-round staff and a small seasonal staff. She interfaces with Companions, external groups, visitors, vendors and the community. She treasures time spent walking on the beautiful grounds, enjoying the sights and the sounds of nature. Sarah loves to bake for her family and friends.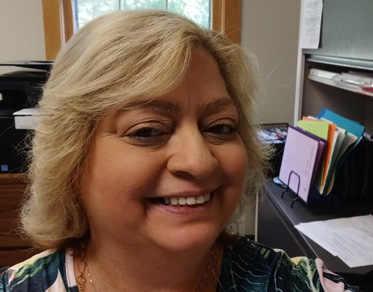 Laura Landry
Reservations and Membership Coordinator
978-462-1589 ext. 31
Laura handles reservations for stays at Adelynrood and registrations for programs while assisting with other administrative and hospitality functions.
She is looking forward to learning all about the ins and outs of Adelynrood with a team that helps each other and works together for the good of the organization.
Laura spends as much time as possible on the boat with her longtime companion Craig. She also volunteers with several clubs to help with donations to veterans, students, and food pantries.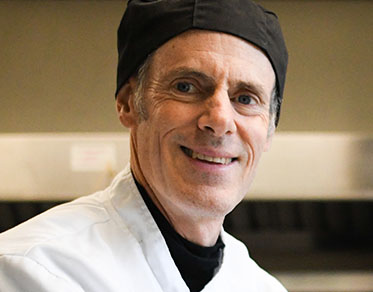 Adam Segal
Chef Manager
978-462-1589 ext. 30
Adam manages all aspects of our food service—planning, preparing and managing the kitchen staff. What he loves most about his job is the creative breadth of foods that we are able to offer. He appreciates that our guests enjoy everything from healthy to indulgent, from comfort foods to seasonal summer salads, and a wide variety of world cuisines. In his leisure time Adam hikes, bikes or kayaks during the day, and says when the sun sets he is a reader, a baker of yeast breads and a "contented" husband.

In Transition
Finance Administrator
978-462-1589 ext. 14
This position is responsible for all accounting functions. The finance administrator also handles various administrative and human resource duties and assists Companion volunteers with the database system.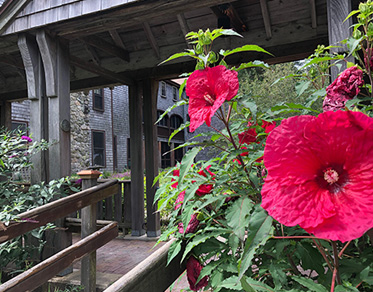 Sharon Clark
Publications and Technology Coordinator
978-462-1589 ext. 10
Sharon manages databases, software updates and print and electronic publications. She trains staff in the use of donor/membership software and provides tech support to staff and volunteers. She loves all areas of her work, but she particularly enjoys troubleshooting computer issues for staff and volunteers quickly and efficiently. A graduate of Massachusetts College of Art, she creates art in a variety of mediums. To relax she enjoys playing her clarinet, weekly swims at the local YMCA and being the proud mother of Emily, a senior scientist at a biotech firm working on the next generation of cell and gene therapies.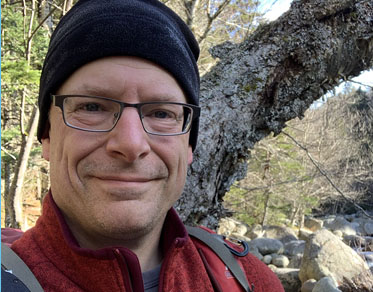 Stewart Guay
Facilities Manager
978-462-1589 ext. 19
Stewart looks after the Companion-owned property at Adelynrood—physical buildings and grounds. This includes maintenance of buildings, construction and repair, grounds maintenance and nurturing, supervision of facilities staff, and snow removal. What he likes most about his job is that his role at Adelynrood is not just a job and the staff is an integral part of something much larger and meaningful. For fun, Stewart enjoys hiking, backpacking, camping and motorcycle adventure expeditions into remote areas of Canada.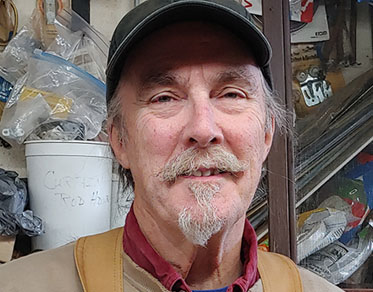 James McAuley
Facilities Assistant
978-462-1589 ext. 19
Jimmy helps maintain the Adelynrood buildings and grounds. He says this work has always been like working around the house, being sure everything is in working order so guests enjoy our facilities. His brothers and sisters tell him that this is the perfect job for him, and he says they are right. For fun, Jimmy hunts wild mushrooms every day. He kayaks a few times in the summer, smokes fine cigars as he walks through the woods (minding, of course, his ashes) and spends as much time as he can with Jeannie, his "girlfriend of 20-plus years."