Adelynrood welcomes all guests, including individuals and groups. Non-profits, state agencies, businesses, church groups, family reunions, schools, artists, craft guilds and other groups can rent our facilities for meetings or events.
We offer a range of event and meeting spaces on our campus, from traditional conference rooms to casual conversation areas. We also have large group meeting areas and places for picnics and other outdoor activities.
As a part of your Adelynrood meeting experience, you can enjoy delicious meals, explore our beautiful grounds or walk the labyrinth. All guests and meeting participants are invited to join Companions at daily prayer if they are interested.
St. Clare Conference Rooms
Available year-round and air-conditioned.
Accessible from the parking area via stairs or ramp.
Large accommodates up to 25 people.
Medium accommodates up to 12 people.
Meditation Room accommodates up to four people.
Common Room
Largest room in Main House, features field-stone fireplace and air conditioning.
Accommodates up to 90 people.
Can be set up in various ways depending on the program or group's needs.
Available mid-May through mid-September.
Della Robbia Porch
One of most requested areas, features windows on both sides.
Accommodates up to 25 people.
Normally configured with wicker chairs, can be set up with tables and/or chairs for meetings.
Available mid-May through mid-September.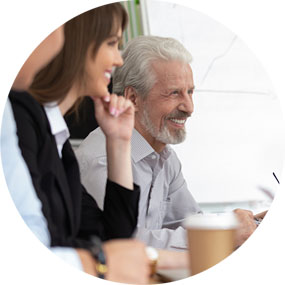 "Thanks for your wonderful hospitality. The setting was perfect for what was a very successful Board retreat. You all helped us feel welcome and comfortable. The refreshments and food were perfect. I'm hoping we will make this a recurring event." – Ray P.
Discover a sense of renewed peace with a stay at Adelynrood. We welcome overnight guests from mid-May through mid-September. Reservations for individual and group stays cannot be made online so please call our General Manager (978-462-1589 ext. 11) for space availability or any questions. We look forward to seeing you at Adelynrood.