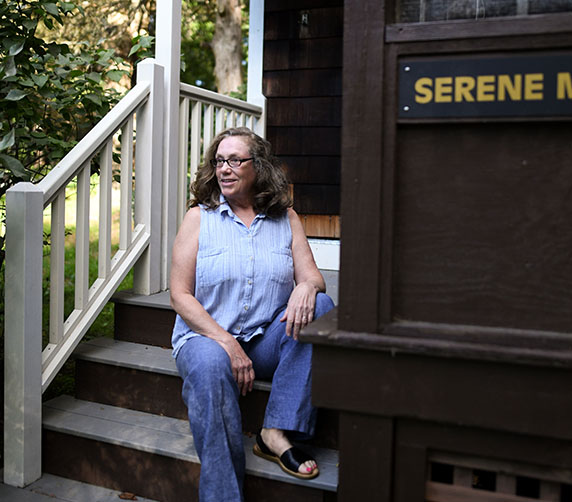 Main House Room Rates
Bedrooms in Adelynrood's Main House are typically singles with one twin bed. A few double rooms are available in the Main House.
Single Room – $65
Double Room (limited availability) – $80
Cottage Rates
Adelynrood offers three rustic cottages for single or double occupancy.
Single Occupancy – $85
Double Occupancy – $150
Meals
Adelynrood's Dining Room features an eclectic mix ranging from light and health conscious "Spa Cuisine" to traditional American comfort foods. Guests may pick from a daily meal plan or a specific meal. Adelynrood dining is open to the public and requires reservations. Click here for more information on dining at Adelynrood.
Daily meal plan:
3 meals per day – $55
A la carte meals:
Breakfast only – $10
Served at 8:00 a.m.; 8:15 a.m. on Wednesday and Sunday
Lunch only – $20
Served at 12:30 p.m.
Dinner only – $25
Served at 6:30 p.m. (Complementary social hour at 5:45 p.m.)
Non-Overnight Visitors
If you are staying longer than a meal but not overnight you can access the entire campus for the day for $20. This allows you to stroll the property, enjoy our many libraries, lounge on the grass, quietly reflect in our chapel or meditate while you walk the labyrinth.
Discover a sense of renewed peace with a stay at Adelynrood. We welcome overnight guests from mid-May through mid-September. Reservations for individual and group stays cannot be made online so please call our General Manager (978-462-1589 ext. 11) for space availability or any questions. We look forward to seeing you at Adelynrood.