We may have many people in our lives but few with whom we can share the depths of our spiritual journey. If you are someone who finds yourself listening to others, perhaps it is time to seek a deeper understanding of the spiritual path. Is it time to develop your skills in accompanying others along the way? Spiritual direction takes many forms, informal and formal: guiding, companioning, befriending, counseling, mentoring and sharing.
Spiritual Direction Training
Adelynrood is blessed to provide special training for women and men from all faiths seeking to develop a call to holy listening. The Adelynrood School for Spiritual Direction is held each summer at Adelynrood for one week in June and August for four sessions over two years. All faculty have been trained in recognized spiritual direction training programs and are experienced directors. Explore upcoming sessions and register using the links below.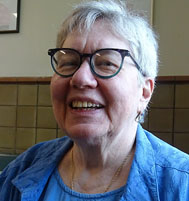 Anne Ritchings, SCHC, MA, M.S.L.S, M.Div., trained as a spiritual director at The General Theological Seminary and the Adelynrood School for Spiritual Direction. Anne is a spiritual director in the Episcopal Diocese of Pennsylvania, companioning people from various faith traditions and backgrounds and working with those in a vocational discernment process. She also is an Episcopal priest assisting as a Pastoral Associate at St. Martin-in-the-Fields, Philadelphia.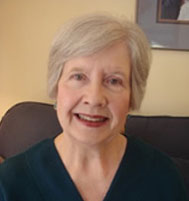 Joan Bowers, SCHC, MA, trained as a spiritual director at the Hesychia School of Spiritual Direction in Tucson, AZ. In the Episcopal Diocese of New Hampshire, where Joan lives, she is a part of the newly-formed Spiritual Direction Network being set up to provide information and resources about spiritual direction and spiritual direction training.
TAKE SESSIONS IN ANY ORDER
2022 – 2023 Schedule
All sessions are held at Adelynrood and may be taken in any order. Classes begin at 3 p.m. on Monday and end after lunch on Friday. Wednesday consists of a directed quiet day to which others are invited.
June 6 – 10, 2022 – Session I
The Nature of Spiritual Companioning
Presenter: The Rev. Ken Orth, Ph.D.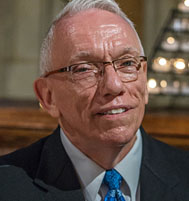 This session is led by the Rev. Dr. Ken Orth, Ph.D. Dr. Orth offers pastoral psychotherapy and spiritual direction as part of his affiliation on the staff of the First Congregational Church (UCC) and Horizons Associates in Winchester, MA. A graduate of Harvard Divinity School and Andover Newton Theological School, he was ordained in the UCC in 1976. A Fellow in the American Association of Pastoral Counselors and associate of the Society of St. John the Evangelist, Dr. Orth specializes in offering spiritual direction to clergy of many denominations in the Boston area.
Aug. 8 – 12, 2022 – Session II
Supporting the Development of a Spiritual Life
Presenter: Dr. Kathleen Staudt, SCHC, Ph.D.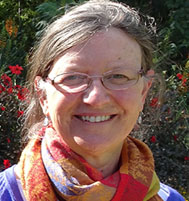 This session is led by Kathleen Staudt, SCHC, Ph.D. Kathy works as a teacher, poet and spiritual director at Virginia Theological Seminary and Wesley Theological Seminary. Her classes focus on writing, literature, spirituality and explorations of vocation. Kathy offers retreats and workshops at area churches and retreat centers, including the annual Evelyn Underhill Day of Quiet in Washington, DC, each year in June, as well as courses and retreats on writing and poetry as spiritual practices. She is the author of three books of poems, most recently, "Good Places," and scholarly studies of the artist and poet David Jones.
June 5 – 9, 2023 – Session III
Personality and Psychological Aspects of Spiritual Direction, the Life of the Director
Aug. 7 – 11, 2023 – Session IV
Direction of Diverse Populations and Director Self-Care
Applicant Requirements
It is essential that anyone desiring to offer spiritual direction to others be engaged in the practice with her/his own spiritual director. Ideally, applicants should have at least six months experience with direction. If you don't have a spiritual director, visit Spiritual Directors International for a list of spiritual companions at or check with your parish, diocese, conference or synod for a local list.
Applicants must submit a 3- to 4-page spiritual autobiography that includes:
Challenges you have faced.
Ways in which you think you have grown.
Practices that support your life in God.
Your experience with spiritual direction.
What draws you to seek training as a spiritual director.
How you see yourself using this training.
Prior to the first session, participants should read chapters 1-3 in "Spiritual Direction: A Practical Introduction" by Sue Pickering. It is available from Amazon or Bookshop.org.
Enrollment
The program fee is $630. This includes all materials, single room lodging and meals at Adelynrood, attendance at the Quiet Day and the opportunity to practice spiritual direction during the session dates.
Scholarships are available. If you are applying for a scholarship, you must register via U.S. Mail.
Lodging and Meals
Single room lodging and meals at Adelynrood are included in your program fee. The registration form includes specifics about rooms and meals. If you want to share a room, are commuting to Adelynrood or would like to stay beyond the session dates, contact our reservations staff at 978-462-6721 ext. 31 for rates.
Registration
Registration for the 2022 sessions of the School for Spiritual Direction at Adelynrood is now open. Registration for the 2023 sessions will be available in the fall of 2022.
Register Online with Credit Card
If paying with a credit card, please return to the program descriptions above and use the "Register Here" link associated with the specific program for which you would like to register.
Register by Mail with Check or Money Order
Complete the mail-in registration form and follow the directions for submitting your form and payment.
More Information
Thank you for your interest in the Adelynrood School for Spiritual Direction. We welcome your questions about programs, enrollment or lodging.